St. Thomas will offer two new history courses this fall that can be used to fulfill the core history requirement.
One course is called the Middle East and North Africa in global perspective. The other class, East Asian civilizations in global perspective, will be an in-depth look at China, Japan or Korea, depending on when the course is offered.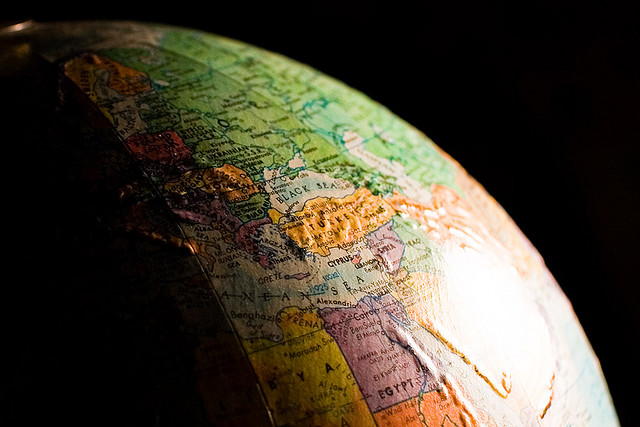 Catherine Cory, history department chair, said the history curriculum is revised every five to 10 years, and the last major revision took place in 1994-1995.
The theme of the new courses is "Contact and Change." Cory said this means the courses will look at "how people from different parts of the world will come into contact and how they impact one another as their history evolves."
The main reason for adding the two courses to the curriculum was to give students more variety and an opportunity to gain global perspectives, Cory said. Many of the core history courses currently offered mainly have a Western approach, she said, and she hopes to revise these courses soon so they match the thematic approach of the new courses.
Patti Kameya, who is currently teaching a course on East Asian history at Kent State University, and Scott Wright, a St. Thomas history professor, will be teaching four sections of the St. Thomas East Asian civilizations class this fall.
Kameya said the plan is to make a course for each of the three East Asian countries that will be studied, starting with China this fall.
She plans to keep required readings for the course relatively light and include mainly primary sources and biographies. She said she wants to have students work with photographs of artifacts, such as Shun Dynasty containers and jars, so they can learn to analyze both written and photographed sources.
Cory said the new courses will "focus on critical thinking skills and writing and basically how one does history … with integrity."
Kameya said the history department is considering requesting to have the course fulfill the human diversity requirement, but the department hasn't formally submitted anything yet.
Cory is still looking to fill the instructor position for the class about the Middle East and North Africa and said she hopes to finish the search in the next month.
Cory said she hopes whoever is hired also will teach a political science course, because she said the Middle East political environment is important for students to understand. She said she also would want the professor to help out in the Muslim-Christian Dialogue Center.
The course is expected to start with a brief introduction to Islam, because understanding Islam helps with understanding the Middle East, Cory said. It also will cover how modern countries in the Middle East were formed and how tensions created during that time are still present today.
Cory said she expects these new courses will attract students.
"There's a curiosity about other parts of the world that are not that well-known to them," Cory said. "They usually don't have much of an opportunity to learn about non-Western cultures and about the Middle East."
Freshman Tim Johnstad said he hasn't decided what class he will take to fulfill his core history requirement but said the new courses "sound interesting" and he might look into them.
Freshman Sara Cohen also needs to fulfill her history requirement and she said she would be more likely to take the East Asian civilizations course.
"It's something I haven't really learned about before in other history classes," Cohen said.
But the new courses aren't for everyone. Freshman Sam Donahue, who is double majoring in history and education, said she will not be taking either of these classes for her major.
Donahue said she is choosing to focus on American history because "it's more engaging … to learn about."
Donahue said the classes can be valuable for other students because "learning about other parts of the world and history helps piece together how countries in the world are today."
Rita Kovtun can be reached at kovt1547@stthomas.edu.