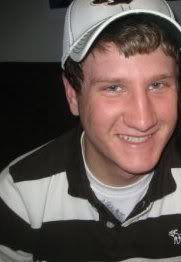 St. Paul police have closed the books on the Dan Zamlen case, but his mother is continuing to investigate on her own.
Autopsy results released in June show Zamlen accidentally drowned. Police reports released Monday say Zamlen was drinking before he went to a house party and brought alcohol with him. The reports say Zamlen drank from a keg of beer at the party, and friends heard him talk of suicide and being conflicted about his sexuality.
In a statement Monday to WCCO-TV, Sally Zamlen said, "I take issue with what the girls are saying because I would like them to prove their certification in determining that someone is suicidal, gay or has a drinking problem. I also take issue with the police department taking the girls' word for it and not doing anything beyond that point."
Zamlen was just four days shy of his 19th birthday when he disappeared while walking home from the party last April. His body was found in the Mississippi nearly a month later.
Shane Delaney can be reached at smdelaney@stthomas.edu