Women, ditch your witch hats. Men, don't bother dusting off your old cowboy get-up. It's time to start holding back on the Halloween clichés and initiating an era of not only creative costumes, but culturally applicable ones.
On that note, here are my top four pop culture Halloween costumes that are making their debuts for the 2012 season:
Rapper Psy
You might not recognize his name, but you definitely know his Gangnam Style dance. Rapper Psy's video climbed to YouTube's most watched video of all time. Maybe more impressively, he made it to my top costume list, not to mention senior Jason Chan's. Chan said he chose to mimic the viral video because Psy's song and dance have become something of a sensation.
"I thought it would be a great idea getting myself and others to do the dance because of its simplicity and catchy lyrics that nobody understands," Chan said. "My friends and I refer it to as the new generation of the 'Macarena.'"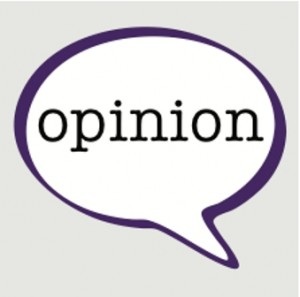 While the Korean rapper became known world-wide in a matter of months, as Chan said, there still seems to be an overwhelming number of people who don't know what in the world they're singing along to.
To clear things up, the opening track on Park "Psy" Jae Sang's sixth album is a commentary on what life is like in Gangnam, an extravagant neighborhood in South Korea's capital city of Seoul. The song's opening lyrics, "Oppan Gangnam Style," loosely translates as Psy telling a woman that he has Gangnam, or in other words, expensive, style.
Honey Boo Boo
There are so many things wrong with having a 7-year-old compete in beauty pageants, that it almost makes the costume seem right.
Alana Thompson, the star of TLC's "Toddlers in Tiaras" spin-off series "Here Comes Honey Boo Boo," and her crazy family out of Macon, Ga., have attracted an average of 2.4 million gawkers. CBS News reported that the little diva had better cable ratings than the Republican National Convention and the following week's Democratic National Convention, making it all the more appropriate for my pop culture costume list.
Senior Sarah Flynn decided to emulate the pint-sized pageant queen's look this Halloween mostly because she said she knew people would recognize it.
"Mainly I just thought it would be hilarious. And I was looking up the top Halloween costumes for 2012 online and her name kept coming up so I thought it was a clear choice," Flynn said.
So as not to confuse herself with the many other primped-up toddlers invading television, Flynn chose to carry around a bottle of the signature "special juice" (a Mountain Dew and Red Bull cocktail) Thompson uses to keep focused during her pageants.
U.S. Olympic Gold Medal Gymnastics Team
We all saw McKayla Maroney's less-than-impressed facial expression span the Internet moments after the 2012 U.S. women's gymnastics team received their gold medals, but there's no way she could keep up that disgusted face after seeing some of the St. Thomas women's soccer players recreate the "Fab Five's" Olympic look this Halloween.
Freshman Rosie Nelson said one of her teammates read about the idea in a magazine.
"We went to the Mall of America and found a good way to make the idea work with a little amount of money," Nelson said. "We wanted to be them because we all wanted to be something together and it was a fun and easy idea to dress up as."
It's no wonder the Tommie women, who went 5-4-2 in the MIAC conference this season, wanted to emulate the first Olympic gold medal winning U.S. gymnastics team since 1996. Both teams made an impressive last second finish. Women's soccer went 3-0-1 in the last two weeks of the season, and the gymnasts' pulled through in the final all-around competition with all but three of their 12 routines scoring at or higher than 15.0.
After completing one of the most inspiring Olympic routes in London this year, it's no wonder America's sweetheart Gabby Douglas and her crew landed this costume the No. 3 spot on my list.
NFL replacement refs
One thing the NFL replacement referees are good for is a costume opportunity. Although it might be difficult to distinguish yourself from the black-and-white striped gridiron gang, junior Nick Ribar said he and his friends found a way to do it by writing "replacement" on the back of their shirts.
"We could be clever but at the same time, we could be sucky refs that annoy everyone, like replacement refs, at parties by throwing flags and blowing whistles for party fouls," Ribar said.
But if you choose this costume, beware of any Green Bay Packers fans, they might still have it out for you.
Briggs LeSavage can be reached at lesa4364@stthomas.edu.