Annie Kopacek presents an opposing view in a letter to TommieMedia.
The Right Side of History
To the St. Thomas Community,
I write this letter to contribute to an on-going conversation about the reasons why I will vote no on the hurtful and discriminatory marriage amendment, which seeks to deny same-sex couples the right to marriage and all of its legal benefits.
There are a variety of reasons to vote no on the marriage amendment:
1) Legal unfairness: Marriage is a civil institution with many legal benefits, and to deny its equal application to citizens due to sexual orientation violates not only the Due Process and Equal Protection Clause of the 14th Amendment, but also the very spirit of equality and justice upon which this nation is built. Currently, there are 1,100 federal benefits and 515 Minnesota state benefits that are conferred upon married couples that committed same-sex couples do not receive. These benefits involve financial matters such as wills and inheritances, as well as more personal matters such as hospital visitation rights and end of life issues. While voting "no" on the Marriage Amendment will not grant those rights, it will leave open the possibility that a 1996 statute, which made same-sex marriage illegal in Minnesota, can be overturned.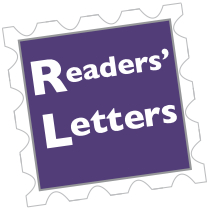 2) Strengthens marriage and families: Marriage as a civil institution is about family, yet the state has always rightly included childless couples and those who adopted under that definition. Voting No leaves open the possibility that committed same-sex couples would be able to join in the same civil institution that many heterosexual couples do. Some proponents of the marriage amendment argue that marriage has been between one man and one woman for thousands of years, but marriage has developed through time, e.g., by allowing interracial and interfaith marriages. Supporters of the Marriage Amendment state that heterosexual marriage is a legally recognized institution for the protection of children. However, according to a 2005 study by the American Psychological Association, "Not a single study has found children of lesbian or gay parents to be disadvantaged in any significant respect relative to children of heterosexual parents."
3) Sullies the Minnesota Constitution and American founding ideals: The Minnesota Constitution is a precious document, in which we find many of our rights as Minnesotans protected. Amendments such as these threaten the constitution. Marriage amendment supporters are calling for the Minnesota Constitution to be used not to frame rights and limit governmental prerogatives, but rather, to deny rights to a minority group for the first time in our state's history. Our Founding Fathers feared the potential of allowing citizens to vote on the civil rights of others, calling it a "tyranny of the majority,". James Madison, in Federalist 51, states, "It is of great importance…to guard one part of the society against the injustice of the other part. If a majority be united by a common interest, the rights of the minority will be insecure." The marriage amendment, under the guise of "protecting family values", represents the misuse of amending our Constitution to deny rights to a minority group, something antithetical to American ideals.
4) Infringes on barrier between church and state: The marriage amendment constitutes the weakening of the separation of church and state and the freedom of religion, in that marriage by the state, a secular and civil activity, is being denied equal access to all in accordance with the views of some religious groups. How the Catholic Church handles the sacrament of marriage is rightfully within the bishops' purview, however, ending civil marriage discrimination is a matter of promoting equal protections under the law. A number of religious institutions recognize the validity of same sex marriage. This statute would preclude their ability to do so. The assertion that this is matter of natural law or the common good masks the reality that people of faith disagree on this topic. This should concern every person of faith.
To close, I want to emphasize how hurtful this amendment is to the members of the lesbian, gay, bisexual and transgender community and how damaging it has been to our state's political climate. The campaign for the marriage amendment communicates to a minority group that they are inferior, deserving less protection and fewer rights under the law. This marriage amendment epitomizes what our Founding Fathers feared – a majority seeking to limit the freedom of a minority group by altering the very constitution of our state.
When you vote on November 6, think about how your vote impacts real people – people who love, build families, and want to have their rights affirmed by their government. Be on the right side of history on November 6. – Vote No.
Sincerely,
Chris Gelke, Junior