With less than three weeks of school left, it's time to start making summer plans. In the past, I've typically avoided dropping the big bucks on local music festivals because they never seem to draw the right acts, but this year I'm making a few exceptions.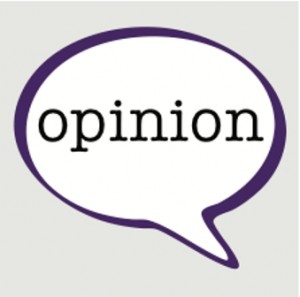 This summer features some of the best lineups the state has ever seen. Despite a few letdowns, Harriet Island's new River's Edge Music Festival is picking up the slack and looks to be the hottest ticket of the summer.
'Three for the money'
1. River's Edge Music Festival
Harriet Island in St. Paul, Minn., is the ideal outdoor location for a music festival, and I'm surprised that an event of this magnitude hasn't been held here before. Headlined by Dave Matthews Band and Tool, River's Edge features acts from across all genres. DMB is one of those bands that everyone should see outside at some point in their life, and Tool's enigmatic singer Maynard Keenan always keeps things interesting. My pick for best act on the bill, however, is The Flaming Lips. Wayne Coyne's troupe puts on one of the best live shows in music today, and their light show is second to none.
Other acts include Sublime with Rome, Brand New and Coheed and Cambria. Two-day wristbands are on sale for $110, and I think that's a steal for the summer's best local festival.
2. WE Fest
"America's best country music festival" returns August 2-4 to the Soo Pass Ranch in Detroit Lakes, Minn., with its biggest and best lineup. With superstar headliners including Toby Keith, Alabama and Jason Aldean, WE Fest is the perfect combination of college-party atmosphere mixed with country flair. Although the headliners are rock solid, I'm most excited for Eric Church, Luke Bryan and Brantley Gilbert. Church mixes rock and country better than anyone out there today, and Gilbert is a rising star.
Tickets are $119, but that does not include camping and parking fees.
3. Rock the Garden
The Current and Walker Art Center's music festival seems to get better every year, and the tickets seem like they get harder and harder to come by. This year, the festival sold out in record time, but MPR will be holding ticket giveaways in the coming weeks. Held Saturday, June 16, Rock the Garden has compiled a "who's who" of local talent. Headlined by The Hold Steady, the festival also features hip-hop collective Doomtree and up-and-coming indie band Howler. The best local band on the bill, however, is Duluth-based bluegrass quintet Trampled By Turtles. TBT's live shows are legendary, and they are appearing at major festivals this summer like Lollapalooza. If you're lucky enough to score a ticket, this is a must-see.
Summer stinkers
1. Soundset
Rhymesayers' one-day hip-hop extravaganza will be held in the Canterbury Park parking lot for the third consecutive year Sunday, May 27, but this year's lineup pales in comparison to last year's. Atmosphere will once again headline the festival, but where are Brother Ali and Doomtree? Lupe Fiasco is a great addition, but I have no interest in seeing wash-ups like Ghostface Killah and Raekwon. If you're planning on going, check out Macklemore & Ryan Lewis and also Kendrick Lamar. Both acts are solid up-and-comers, and it's hard to argue with the $41 price tag. However, I'd suggest saving that money and putting it toward one of the summer's better festivals.
VIP tickets can be purchased for $90, but you must be 18 and older.
2. Basilica Block Party
For the second year in a row, Cities 97's annual two-day block party lands on my summer stinkers. Returning to the Twin Cities July 8-9 for its 18th year, the Basilica Block Party lineup features headliners Train, Cake and OAR. While OAR and Cake are fun to see live, The Avett Brothers, The Head and the Heart and Imagine Dragons are better to listen to if you're trying to fall asleep. It's far too hot in July for these types of low-key acts, and I'm disappointed that Basilica once again failed to draw Mumford and Sons.
Two-night tickets are $70 and single-night passes cost $40.
Ryan Shaver can be reached at shav7005@stthomas.edu.