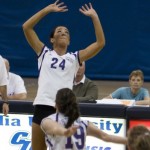 Junior volleyball player Emily Foster was named an All-American for the second straight season.
Foster led the nation in assists this season and was recently named MIAC Player of the Year.
The setter is in good company as she is the 10th Tommie in eight years to be named All-American.