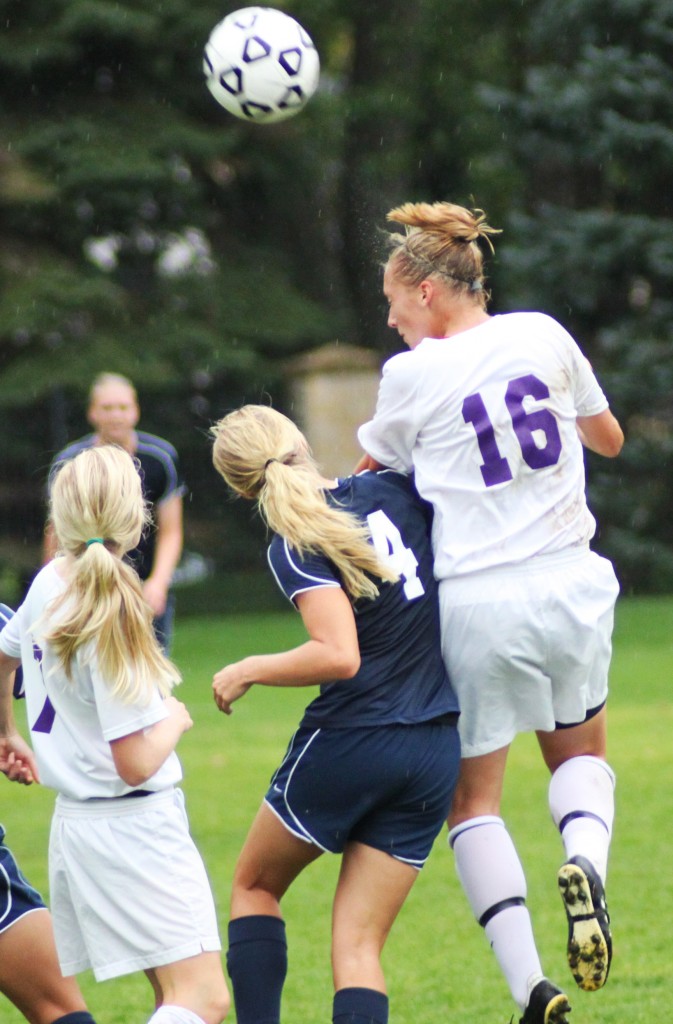 Despite an early lead, the St. Thomas women's soccer team (4-3, 1-1 MIAC) gave up two unanswered goals and lost 3-2 to the Wisconsin-Eau Claire Blugolds on a rainy Wednesday afternoon on the South Campus field.
The Tommies are the fourth MIAC victim to fall to non-conference opponent Eau Claire this season. The Blugolds beat St. Ben's, Concordia-Moorhead and St. Olaf earlier this year.
Coach Sheila McGill said she knew the game "was going to be a tough, physical battle."
"They're a very, very athletic team," McGill said. "We knew coming in that their intensity level is there, and at times, we played with that same intensity."
The Tommies took an early lead when freshman forward Jenna Savino scored on a rebound after freshman forward Katy Scherer's shot hit the post.
But Eau Claire forward Rachel Nerison tied the score later in the first half, and Eau Claire defender Kary Ryan scored the go-ahead goal in the 44th minute.
The Tommies' deficit grew larger when Nerison scored another goal halfway through the second half. But Savino brought the margin closer late in the game, scoring another goal on a pass from sophomore midfielder Anna Strehlow.
Savino credited the team for showing persistence despite trailing by two goals.
"Our success [this game] was definitely picking it up in the second half, keeping on going and getting that second goal we needed," she said.
Savino's two goals were the first of her college career, and she was relieved to have scored the goals.
"Finally the pressure's off to get that first one in," she said.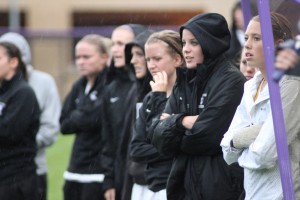 The Tommies battled the Blugolds for the remainder of the game but couldn't score before time expired.
Despite the loss, McGill said Eau Claire was a good challenge for the Tommies.
"Now we've learned what it looks like to play against an NCAA team," McGill said. "For such a young team that we have, it's a really good experience for [our players]."
The Tommies take on Bethel at 1 p.m. Saturday on South Campus. Both St. Thomas and Bethel are 1-1 in MIAC play.
Miles Trump can be reached at mttaylorjohn@stthomas.edu.