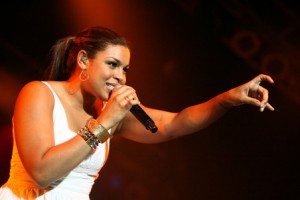 STAR announced Thursday that "American Idol" winner Jordin Sparks and country singer Phil Vassar will headline the spring concert Saturday, May 8.
Chuck Wicks will open for Vassar at the outdoor concert, which is from 7 to 9 p.m. on the Lot O parking lot on South Campus. Sparks will perform from 10 p.m. to midnight in the O'Shaughnessy Educational Center auditorium.
The price tag for bringing Vassar and Wicks to campus is about $60,000, said Jese Ledbetter, assistant director of Campus Life. Ledbetter said Sparks will cost $50,000.
For senior John Busch, this year will feel a lot like 2007, the first time Vassar played at St. Thomas.
"Phil Vassar was the first country concert I've ever been to and one of the best concerts I've ever been to," Busch said.
Country music fan Patrick Sullivan, a freshman, said he's "down to have a country singer" come to campus.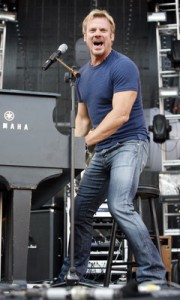 As for Sparks' performance, senior Bill Bergmann is excited about possibly catching up with an old acquaintance.
"She's actually a nice lady as I met her at a Timberwolves game," Bergmann said. "But her music isn't my style. It's good, but it isn't my style."
Junior Adam Holberg doesn't vibe with Sparks' musical genre either.
"I don't think I'm going to attend her concert," he said. "In my group of friends and on Facebook, when the last few candidates came out, there was a lot of dissatisfaction."
But freshman Elle Haumersen is looking forward to seeing Sparks.
"I like Jordin Sparks because she has a great voice," she said. "She's from 'American Idol,' so she's good."
Busch is an even bigger fan of Sparks.
"I am a very big 'American Idol' fan," he said. "I watched every episode when she won that year, and I was almost in tears when she won. I can't wait. I have a crush on her."
Vassar's outdoor concert is free for St. Thomas students and has no limit on attendees. Six hundred free wristbands to attend Sparks' indoor concert will be available at noon May 4 in the Box Office for St. Thomas undergraduate students only.
Shane Kitzman can be reached at smkitzman@stthomas.edu